TOPSHOP EXCLUSIVE BEADED DRESSES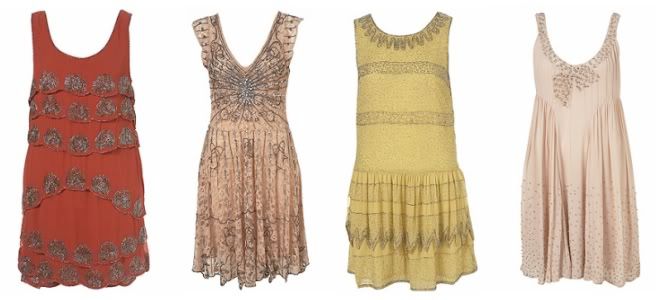 I morges kom disse smukke kjoler online hos Topshop, jeg ville gerne selv dø lidt for den brændte orange og den gule, men jeg får vist desværre ikke råd. Men det skal selvfølgelig ikke gå udover jer, så I får lige en bunke links til dem alligevel.
Jeg arbejder pt på de sidste par uger af min bachelor og har derfor enormt travlt, i går var jeg f.eks. hjemme kl. 21, og skulle afsted igen kl. 8, så det er meget begrænset, hvor meget der sker i mit liv udover det for tiden. Jeg forsøger dog at smide et par indlæg hist og her til jer alligevel.
Smut ind omkring vores
salgsblog
, der er stadig en masse labre sager tilbage.
I love these dresses from Topshop Exclusive! I really want the burnt orange one or the yellow, but I can't afford them atm.