THE PAMELA LOVE MOODRING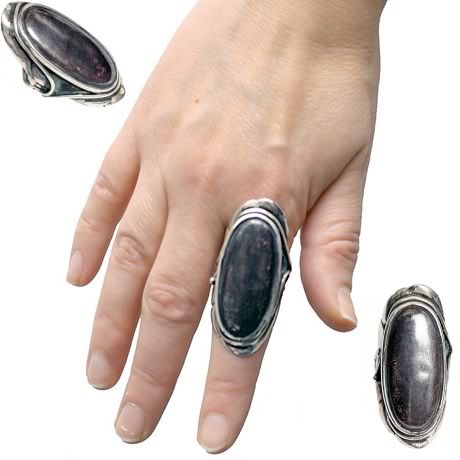 Da jeg var lille, havde jeg en moodring, den skiftede farve alt efter varmen i kroppen, og jeg elskede den. Men den var altså ikke i ægte sølv, så den overlevede ikke længe. Pamela Love har lavet sin egen version og den købte jeg af min Pamela Love pusher fornylig, den skulle gerne dumpe ind ad brevsprækken snart.
When I was a kid I had a moodring, but it wasn't sterling silver so it didn't last very long. Pamela Love made her own version of the moodring, which I couldn't resist getting from my PL-pusher, it should arrive shortly.